I've been meaning to make this post for a while, but just haven't gotten around to it.
As a homemaker, I try to cook fresh food for my family and enjoy trying out new recipes, but I also want to be faithful in managing our families budget. Sometimes it's not economically viable to buy a whole carton of condensed milk when you only need 60ml, or a whole carton of eggs when you just need one.
Over the years I've been collecting 'substitutions' from people, things that you regularly have in your store cupboard and can produce the same (or at least similar) results when you are strapped for cash but still want to try a recipe.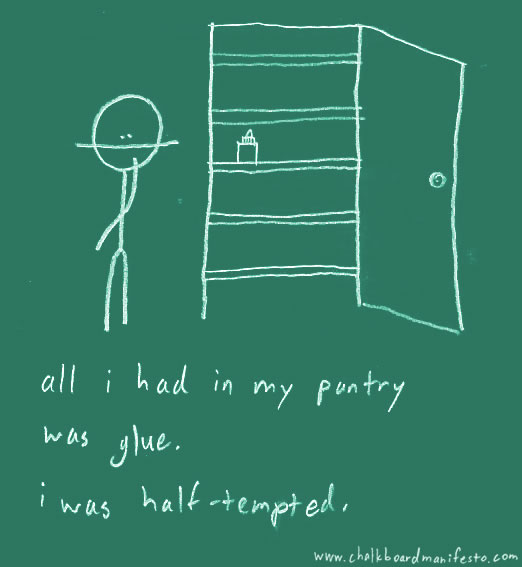 I thought I'd share it on here so you can have it too. I recommend taping it to the inside of a cupboard door in your kitchen, so you can refer to it easily without junking up the front of your fridge
Egg Substitutes
1/4 cup applesauce or 1 whole banana= 1 egg (for sweet baking)
2 TBsp water+1 TBsp oil+2 tsp baking powder= 1 egg
1 TBsp ground/milled flax seed simmered in 3 TBsp water= 1 egg
2 TBsp water+ 2 tsp baking powder= 1 egg
1/4 cup tofu= 1 egg
2 TBsp cornstarch= 1 egg
2tbsp mayonnaise = 1 egg
Other Dairy Substitutes
1 cup milk+1 TBsp vinegar or lemon juice = 1 Cup buttermilk (or use plain yoghurt)
3/4 cup milk+ 3 TBsp butter = 1 Cup light cream (in baking)
2/3 cup dry milk + 1 cup water = Homemade evaporated milk
1 cup milk+1 TBsp melted butter = Half & Half
1 cup dry milk + 2/3 cup sugar + 1/2 cup boiling water + 3 tbsp butter = Condensed milk
Other stuff
Honey = 1 1/4 cups sugar + 1/4 cup apple juice
Lemon juice = white wine vinegar
Pumpkin pie spice or apple pie spice = 4:2:1 ratio of cinnamon, ginger, nutmeg
Self raising flour = 1/2 tsp. baking powder and 1/2 teaspoon salt to each cup of regular flour
1 cup tomato juice = 1/2 cup tomato sauce and 1/2 cup water